REVIVIfy Coatings are a revolutionary new generation of hand applied, heat activated, state-of-the-art nanotechnology coatings with self-healing properties.
REVIVIfy adopted characteristics used in three technological industries: high temperature resistance in aerospace, salt corrosion resistance in water crafts/maritime vessels; and finally strong acid and alkali corrosion resistance in semiconductors. With over 30 years of OEM paint technology experience, REVIVIfy integrates the best in the vehicle paint protection industry. The advanced formula and superior bonding strength of REVIVIfy can be applied to most surfaces such as paint, glass, plastic, metal, ceramic, etc. Specifically compared to conventional SI02/SiC ceramic coatings, REVIVIfy is 3X stronger against UV, corrosion, and oxidation. We install a truly heat activated self healing ceramic coating serum with ultra glossy and hydrophobic properties! 
REVIVIfy has succeeded in producing a coating that other manufacturers could never dream of, ultimately offering advanced properties and superior protection. In summary, these coatings are by far the best choice when protecting your vehicle! Learn more about the benefits of Self Healing Coatings today – contact us for a quote and appointment!
Revivify Professional Coatings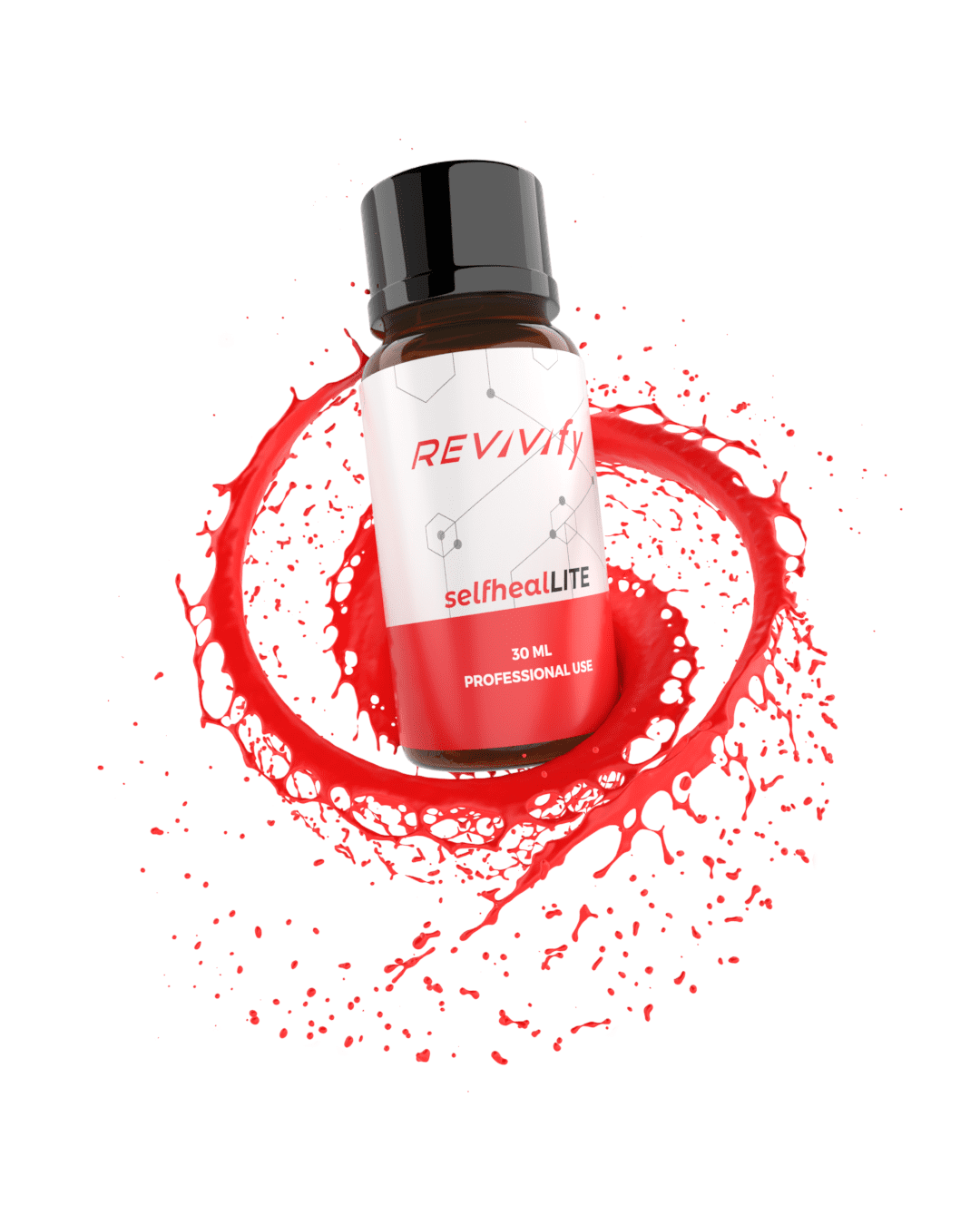 Self Heal Lite
Self Heal Coating with a 2 year warranty. Starting at $999 including a single stage polish
Self Heal Ultra
Self Heal Coating with a 5 year warranty. Starting at $1299 including a single stage polish
Graphene Pro
Self Heal Graphene Coating with a 5 year warranty. Starting at $1399 including a single stage polish
Pinup's Detailing is a Revivify Certified Pro Partner
Pinup's Detailing has completed Master level training, has followed excellent installation procedures, and maintained the highest rapport with our clients. We are proud to be a REVIVIfy Certified Pro Partner. With this partnership, we are certified to carry and install the complete line of coatings and offer our clients the finest Self Heal products on the market, backed by an incredible warranty!
Protect Your Vehicle With Revivify Today